Our 5-Star Package Is A $379 Value And Included As Part Of Your Inspection Package
For being a client of Patriot Home Inspections you will be getting a RecallChek report that will tell you if there are any recalls on any of the major appliances in the home, and if there is you get a FREE In-Home repair from the manufacture. I will email you that report in the next few days so look out for it. We will also send you a monthly RecallTrak email that checks on any new recalls you have and you get this for LIFE as part of your home inspection with us. This monthly email will allow you to add/update appliances for FREE at any time.
Each inspection that we perform comes with a 90-Day Warranty that covers Mechanical and Structural issues that arise after the inspection takes place and covers items that we found to be in working conditions. We offer a warranty, not because I am a bad home inspector, but because things happen after the inspection takes place and we want to make sure we are protecting the buyers when this happens. The warranty is good for 90 days from the inspection date OR 22 days from closing, whichever comes later. There is a $0 deductible and claims are handled within 72 business hours. We want to make sure we are reducing the agent liability and at the same time providing the buyer the best value possible.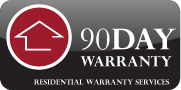 Home Owners Resource is a FREE service provided by your Home Inspector that gives you access to ask a Professional any question about your property. This service is especially useful for any maintenance issue that may arise in your home where you would like an expert's input and/or suggestion!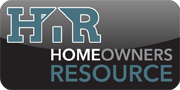 The last thing I want to mention is our Concierge Program. We will be following up with you in about a week to see how the inspection went and how the transaction is going AND to let you know what discounted alarm system you can get for being a client of mine and that we can turn on the utilities for you so you do not have to make the individual calls yourself. You are not obligated to buy a system but if you are going to get one, please talk to us first as we have a discounted offer for you. We will actually send you an email in a day or two as a reminder of this call. I am just letting you know so you are not shocked when we call you with this special offer for an alarm system for being a client of Patriot Home Inspections Inc..….just one more value added offer for being a client of ours.